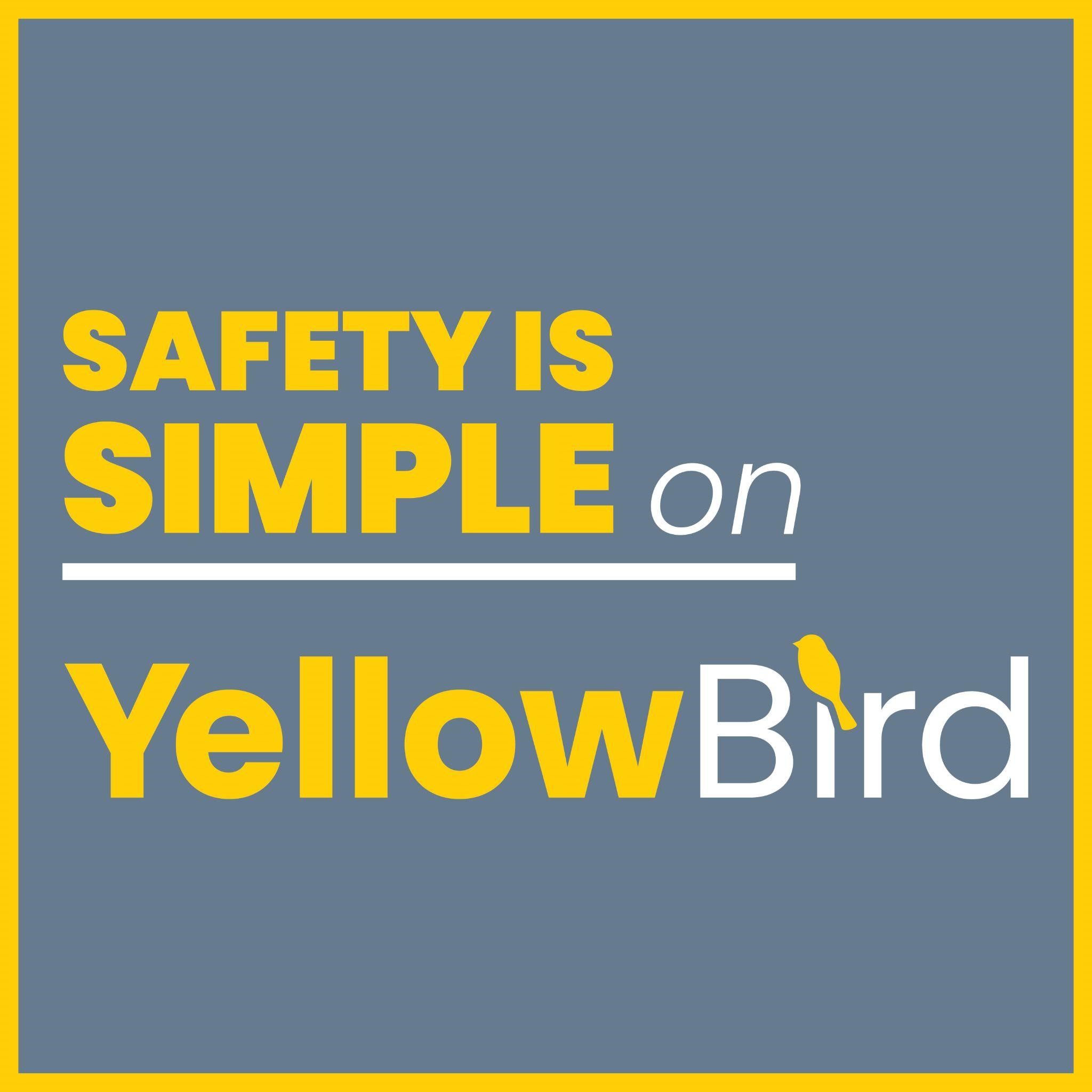 Safety Training
$250 Off Your First Safety Job on YellowBird
Veriforce Network members receive $250 off their first service purchased through the YellowBird platform.
About the Vendor
YellowBird
Whether you are in need of a Mock OSHA Inspection, a general site safety audit, or a Safety Manager for your construction project, YellowBird has EHS Professionals available with experience across all industries.
YellowBird is a gig economy marketplace that quickly and easily connects risk and Environmental, Health, and Safety Professionals with businesses on-demand. By providing a fast and efficient method for business leaders and skilled professionals to connect, YellowBird facilitates the right people, in the right location, with the right experience for the job.
YellowBird has over 2,000 highly experienced Risk and EHS professionals available for on-demand projects. YellowBird professionals are first vetted in a 4-step process, then reviewed after every job by our clients to ensure consistent, expert-level work every time.
YellowBird uses an internal matching algorithm to match the best Professional with your organization within hours, to ensure the right fit every time. We manage the entire process, so you can focus on your business and what's most important to you, rather than dealing with the hassle of sourcing, hiring, onboarding, and administration. Safety has never been so simple!